"Once a year go someplace you've ever been before." – Dalai Lama
Across Europe, North American, Africa and Asia, they are hundreds of fascinating cities mixing rich history with modern day conveniences. We have determined the essential 18 cities worth traveling to in 2018. Along with each city, we have listed a few HotelPlanner approved hotels (from 3-5 Stars) and their average prices. Determine which city you would like to visit and be sure to follow HotelPlanner on our social media pages for a chance to with $500 in free hotel rooms.
1. London, England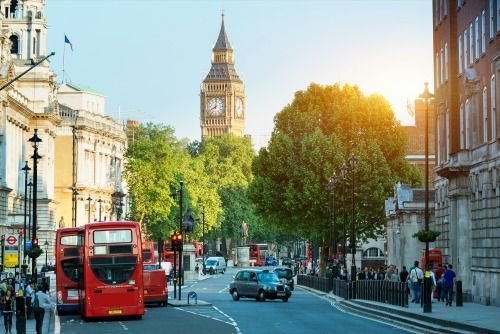 History collides with art, fashion, food, and good British ale in the sprawling capital of England. There's something to make everyone happy: culture aficionados should visit the Tate Modern and the Royal Opera House. Fashionistas should stroll down Oxford Street, full of the world's best shops. Foodies should try cream tea at Harrods or proper fish and chips from Golden Chippy. Music fans will love seeing Abbey Road and art fans will love the National Gallery.
Where to Stay:
Brunel Hotel $66
Crowne Plaza London Battersea $112
2. Paris, France
Sip a café a sidewalk café,  stroll along the  banks of the Seine and marvel at the world famous monuments: the Eiffel Tower, Arc de Triomphe, Lourve and Notre Dame. The perfect Parisian experience combines leisure and liveliness. Give yourself enough time to savor a long, laid back dinner and some cultural appreciation.
Where to Stay:
Hotel Novanox, $137
Astor Saint Honore, $219
3. Prague, Czech Republic

Prague is a perfect destination for those who want to immerse themselves in a new culture. Spend an entire day to exploring the Prague Castle, then refuel with a hearty dinner at a traditional Czech tavern. Spend some time wandering the Old Town Square and check out the Astronomical Clock at Old Town Hall. The best bars in Prague can be found in cellars, where historic pubs set the scene for nightlife.
Where to Stay:
Hotel Certovka, $125
Art Nouveau Palace Hotel, $142
Grand Hotel Praha, $209
4. Rome, Italy

Rome wasn't built in a day so don't expect to see everything in that amount of time. The city is a real-life collage of piazzas, open-air markets, and fifth century remnants. Toss a coin into the Trevi Fountain, imagine ancient battles in the Colosseum, and sample real gelato during an afternoon shopping around Campo de'Fiori. Enjoy some of the most memorable meals of your life too from pizza and pasta to crepes and tiramisu; the food is all fresh and amazing.
Where to Stay:
Hotel Lirico, $119
Hotel delle Muse, $194
Aldrovandi Villa Borghese, $314
5. Barcelona, Spain
Barcelona feels a bit surreal which is appropriate, since Salvador Dali spent time here and Spanish Catalan architect Antoni Gaudí designed several of the city's buildings. You can't miss Sagrada Familia, which is almost finished after 130 plus years of construction. Continue with a visit to Park Güell and a hike to the cross on the top of the hill. Sip sangria at a sidewalk café in Las Ramblas while watching street performers. Once dinnertime rolls around (9-10pm), enjoy a variety of paella at a lively Spanish restaurant.
Where to Stay:
Hotel Moderno, $180
Abba Rambla Barcelona, $241
Eurostars Grand Marina, $306
6. Amsterdam, Netherlands
This city full of colorful homes, canals and bridges, is one of Europe's most picturesque capitals. Must-see destinations include the Anne Frank House, the Van Gogh Museum, Vondelpark and the world's only floating flower market, Bloemenmarkt. Rent a bike and ride alongside thousands of locals navigating Amsterdam's cobbled streets, or just take in the sights on foot in this easily walkable city. Spring is a perfect time to visit and see the tulips.
Where to Stay:
Golden Tulip Apollo Amsterdam, $132
Amsterdam Tropen Hotel, $231
Crowne Plaza Amsterdam City Centre, $347
7. Lisbon, Portugal
The museums of Lisbon celebrate the rich history and culture of this Portuguese capital city. The Maritime Museum is perfect for kids of all ages who adore all things nautical, while the Casa-Museu Dr. Anastácio Gonçalves is a hidden gem of colorful artwork. To fully appreciate the city's architecture, take a guided walking tour visiting the Padrao dos Descobrimentos, the Mosteiro dos Jeronimos, and the UNESCO World Heritage site the Torre de Belem.
Where to Stay:
Barrio Alto Hotel, $156
Atlis Grand Hotel, $237
Hotel Tivoli Lisboa, $314
8. St. Petersburg, Russia
The second largest city in Russia, St. Petersburg is the country's cultural heart. Full of architectural gems like the Winter Palace and the Kazan Cathedral, make sure to give yourself plenty of time to see everything. Browse the world-renowned art collection of the Hermitage. Sprawling across the Neva River delta, St. Petersburg offers enough art, nightlife, fine dining and cultural destinations for many repeat visits.
Where to Stay:
Station Hotel Z12, $69
Park Inn Nevsky St. Petersburg, $142
Grand Hotel Europe, $177
9. Marrakech, Morocco

The "Red City" of Marrakech is a magical place, brimming with markets, gardens, palaces, and mosques. Exploring the intimate courtyards and snaking alleyways of the historic Medina can keep you busy for days. Find inner peace at the  Jardin Majorelle or take in the beauty of one of the city's historic mosques (unless you are Muslim, you are not allowed to enter).
Where to Stay:
Riad Le Marocain, $40
El Andalous, $77
Atlas Medina & Spa, $91
10. Siem Reap, Cambodia
The ancient structures of Siem Reap are contained within one of the largest religious complexes in the world. The complex and the 12th century Angkor Thom royal city are considered the main reasons to visit Siem Reap. Get a lesson in national history at the Cambodian Cultural Village, and a lesson in bargaining at the Angkor Night Market, a treasure trove of shopping stalls, food vendors, and bars.
Where to Stay:
Bunwin Plantation, $24
Royal Empire Hotel, $30
Angkor Hotel, $33
Sokha Roth Hotel, $46
11. Hanoi, Vietnam
The Old Quarter, monuments and colonial architecture, alongside modern developments land Hanoi on this list. The capital of Vietnam has a long history rooted in war and corruption. Until the 1990's, the outside world was kept at bay. Today, lakes, parks, shady boulevards and more than 600 temples and pagodas add to the appeal of this city which is easily explored by taxi.
Where to Stay:
Hanoi Chic Hotel, $25
Calypso Suites Hotel, $35
12. Ubud, Indonesia
The village cluster of Ubud is the ideal place to try a famed Balinese massage and soak up the ambiance of one of Asia's top spa destinations. Ubud is also the lively center of Bali's art scene, home to a small collection of museums and galleries. Monkey around at nearby nature reserve Monkey Forest Park, home to hundreds of mischievous long-tailed macaques. Don't miss the valley of tomb cloisters at Gunung Kawi.
Where to Stay:
Bebek Tepi Sawah Restaurant & Villa, $74
The Lokha Ubud Resorts Villa & Spa, $140
Komaneka at Bisma, $191
13. Dubai, United Arab Emirates
Dubai is a cosmopolitan oasis, a futuristic cityscape that towers over the Arabian Desert. This is a city of superlatives, home to the world's largest dancing fountain; tallest building (Burj Khalifa); only 7-star hotel (the Burj al-Arab); largest artificial islands (the Palm Islands); and largest natural flower garden (the Miracle Garden). Rent a dune buggy for a desert adventure, bargain at the open-air market, or cheer on your favorite camel at the Camel Race Track.
Where to Stay:
Arabian Courtyard Hotel & Spa, $75
Conrad Dubai, $228
Atlantis the Palm, $424
14. Bangkok, Thailand
Golden palaces and floating markets make Bangkok like somethings you've never seen before. Visit Pratunam or Siam Square for premium shopping, then unwind in the European-style gardens of Dusit. Thon Buri is home to the awesome Wat Arun temple and over in Phra Nakhon is the Wat Pho temple of the Reclining Buddha. Don't forget to stop by a food stall to try some mango sticky rice.
Where to Stay:
Triple Two Silom, $55
Aetas Lumpini, $80
The Landmark Bangkok, $101
15. Jodhpur, India

Also known as the Blue City, Jodhpur is the second largest city of Rajasthan and accounts for one of the favorite tourist destinations in 2017. The city is home to many scenic and mesmerizing landscapes in India. Since the city remains in possession of bright and sunny weather throughout the year, it is also known as the 'Sun City' of India. Jodhpur is a complete package for tourists visiting the country. From grand fair & festivals to its beautiful lakes, the city has infinite charm which captivates its visitors.
Where to Stay:
Welcomheritage Bal Samand Lake Palace, $56
Hotel Shri Ram Excellency, $66
Shyam Palace Paying Guest House in Jodhpur, $80
16. Cusco, Peru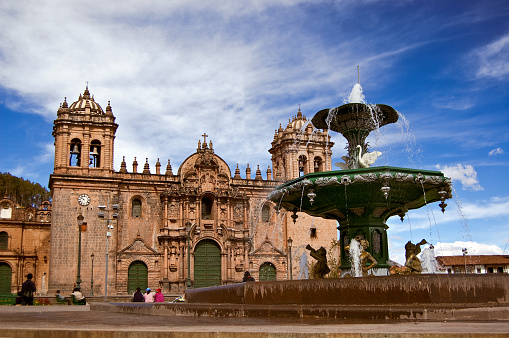 Cusco's stone streets lead up to the Qoriacancha palace and the church of Santo Domingo along the Plaza de Armas. In this high-altitude melting pot of Incan and Andean culture, you'll find beautiful textiles, lively summer festivals and archaeological wonders. The famed Incan sanctuary, Machu Picchu, is just a short train ride away.
Where to Stay:
Hotel Pachacuteq, $105
Sonesta Hotel Cusco, $122
Hilton Garden Inn Cusco, $181
17. Reykjavik, Iceland
A backdrop of snow-capped mountains makes the city of Reykjavik one of the most picturesque cities in Europe. As the largest city and the capital of Iceland,  it holds the distinction of being the northernmost capital of a sovereign state in the entire world. As such, it is the center of culture, business, and tourism in the country. Plenty of travelers, on business or leisure trips, visit the city every year.
Where to Stay:
Reykjavik Lights by Keahotels, $106
Grand Hotel Reykjavik, $142
18. Cape Town, South Africa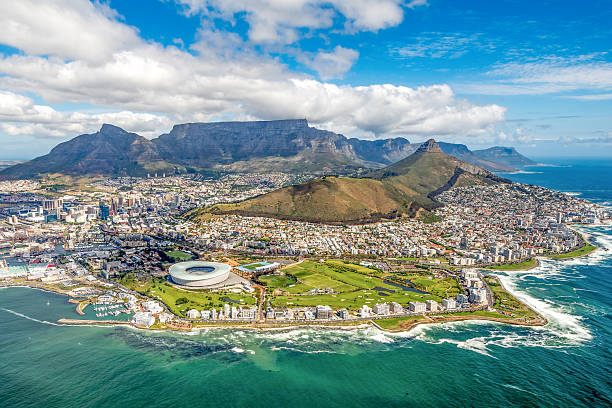 Cape Town is a port city on South Africa's southwest coast, on a peninsula beneath Table Mountain. Slowly rotating cable cars climb to the mountain's flat top to find the most incredible views of the city.
Where to Stay:
Cape Diamond Hotel, $77
Circa On The Square Hotel, $104
Villa Exner Exclusive Boutique Hotel, $120