mil·len·nial (noun) a person reaching young adulthood in the 21st century
What millennials lack in age and experience, they sure make up for in passion and spirited adventure. Travel apps have become the millennials preferred method of interacting with brands, almost 1/3 more than past generations. In fact, 85% of millennials check multiple sites before booking their travel to get the best deal possible and they are also the first generation traveling more than ever before.
To grab their loyalty, millennial travelers value a number of things including:
Authenticity
Unique experiences
Exclusivity
Something tangible
And affordability
Realtor.com recently shared the top cities where young people want to be at according to medium home price, percentage of income, and unemployment rate. At HotelPlanner, we work with millennial travelers looking for a great hotel rates and accommodations all across the globe. Below is our take on what makes each city cool and why this younger generation are traveling in droves to get there and call it home.
10. San Jose, CA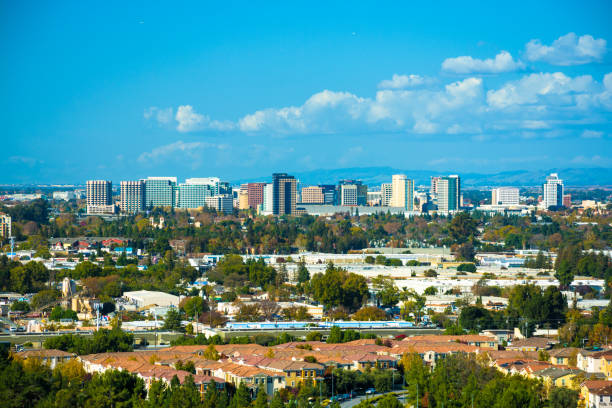 Cool Factor: The mecca center for all things tech, San Jose has built quite the reputation for being a hip, trendy city and one of the sunniest places nationwide. Millennials are gravitating towards Silicon Valley for more than just work and no play. Aside from its business city reputation, it offers a multitude of landmarks and attractions for those who love tech, art, and history. Upscale boutiques, casual bistros, fine dining spots, and late-night bars line the downtown area, a hot spot for young local professionals.
9. San Francisco, CA
Cool Factor: A relaxed atmosphere, an iconic bridge, this city has always been ahead of its time. While its the least affordable on the list, millennials are flocking to live there for the city's liberal sense of opinion. It's a foodies dream with deliciously unique and specialty dining options anywhere in the country, easy to navigate on foot, scenic views from all angles, and simply a city that is culturally diverse and beautiful in many ways drawing in young professionals. For any thrill-seeking adventurer, it also has the perfect balance of contemporary conveniences and historical districts.
8. Albany, NY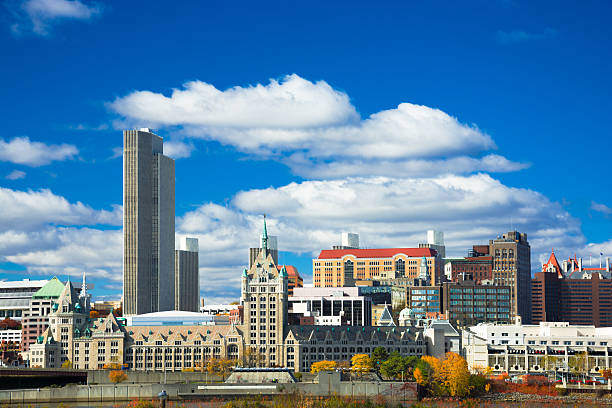 Cool Factor: Despite being the capital of New York, it is one of the most densely populated places to live in with just over 100,000 residents. The city has become an educational learning hub for millennials with the University at Albany–SUNY, home to one of the most prestigious universities in the entire world. Every year, young professionals travel to visit this amazing and thriving place and ending up staying. It's the more affordable city within the state to live in and is located right on the banks of famed Hudson River.
7. Buffalo, NY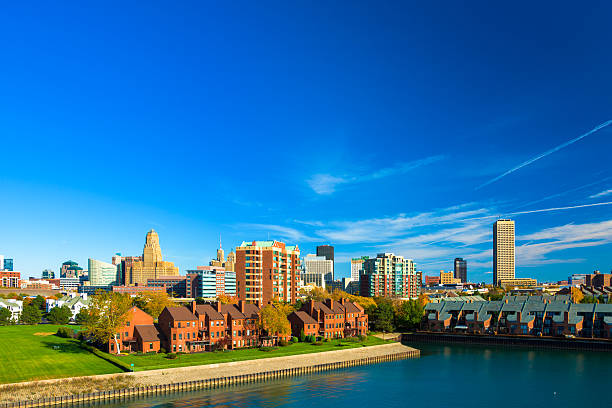 Cool Factor: Buffalo is another dominant city in New York attracting millennials for its vibrant, multicultural population which has also helped it become the best ethnic food destination. It is home to more than 50 private and public art galleries, theaters, and bars that have catapulted the city's rich music scene. Locals also boast about their national football, ice hockey, and lacrosse competitions throughout the year. Did we mention the city's fine neoclassical, beaux arts and art deco architecture? It speaks volumes to its history as an industrial capital in the early 20th century.
6. Los Angeles, CA
Cool Factor: For obvious reasons, this mega-city is where dreams are made of. Since the dawn of film and celebrity, millions of young people have traveled and moved here to follow their passions and make a name for themselves. Today, millennials continue to gravitate here for its vast entertainment, area attractions and year round sunny climate. While traffic can be a nightmare at certain times, the city's extensive system of freeways connects the most popular and urban communities together. Millennials are drawn for its laid back coolness, fast-paced environment, and 60 mile long western coastline with plenty of beach access.
5. Houston, TX
Cool Factor: America's fourth largest city does not disappoint, especially for millennials moving in droves to the area. This sprawling urban center features celebrated restaurants, exciting retail spaces, beautiful parks, first-rate attractions, and plenty of free things to do around the city from local museums to outdoor Shakespearean theatre shows. Pleasant year-round climate with mild winters makes it the ideal place to live for young professionals. Rice University, the Texas Medical Center, and the Space Station all reside here. The city is also now known as the Energy Capital of the U.S. and remains a major international business hub.
4. Seattle, WA
Cool Factor: Forget the rain and better understand why this phenomenal city is a millennial magnet. It is one of the cleanest, nicest cities with amazing restaurants, (especially of the seafood variety), beautiful public parks, fun coffeehouses, glass skyscrapers, and an engaging club scene. Young professionals call this modern oasis home as do multi-million dollar companies like Amazon, Starbucks, and Microsoft. With a unique vibe all around, what's not to like?
3. Orlando, FL
Cool Factor: Known more for it's family-friendly persona, this city has become populated with millennials looking for some fun in the sun. In fact, they account 14.6 percent of the total population in Orlando. Home to more than 50 theme parks, its big city living at an affordable price. The downtown area in particular is becoming a hot commodity for young professionals moving to the area as it offers easy access to public transportation, perfect for close proximity to many jobs as well as a variety of shopping and dining options.
2. Miami, FL
Cool Factor: An excellent leisure or business location any time of the year,  this tropical city offers unlimited fun and a competitive job market. A major draw for millennials moving here is the casual and fine dining, multiple attractions, sports, and its Spanish and Cuban roots. The Wynwood Art District alone is a mecca for young people looking for creative flair while South Beach offers a square mile of beautiful beach with excellent opportunities for endless water activities, not to mention an impressive nightlife, and a hot bed for celebrity sightings, music festivals, and more.
1. Salt Lake City, UT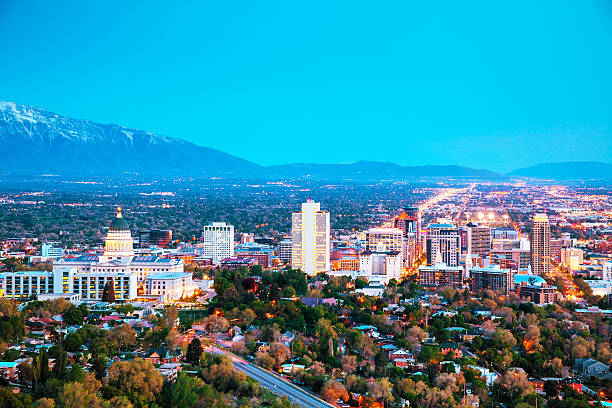 Cool Factor: This quaint, mountain city also houses the highest concentration of millennials among the nation combining the amenities of a major metropolitan area and a strong outdoor recreation industry with five national parks and several world-class ski resorts. With access to bars and restaurants and an affordable housing market, young professionals are making the move to this ever developing destination. Job growth continues to climb making it the ideal place to set down roots and getting around the city is easy to navigate too.
A digital content and communications specialist, editor, and cat enthusiast, Claudia Flores has a diverse background in public relations working at Hotel Planner and Meetings.com. A native of California and graduate from Liberty University, she is now residing in sunny West Palm Beach, FL. She loves traveling to new exotic places, dabbling in movie trivia, and has a soft spot for animals. Follow @ClaudeFloresPR