Another year. Another round-up. Listen, we know traveling can be fun, exhausting, and at times, not quite how you envisioned it to turn out. Below are 10 of the funniest (some even embarrassing), travel situations we've gathered from stories shared by real HotelPlanner travel customers. Enjoy and be grateful it wasn't you.
1. Need a hand?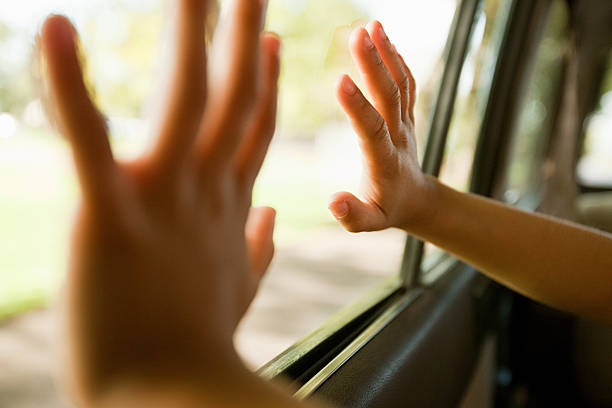 "My friend and I got locked in the back of our friends truck and she had the child locks on. We laughed so hard, we almost needed depends! Our friends went into a coffee shop and finally figured out 10 minutes later why we weren't coming in!"
"It was our trip with our fifth wheel camper so my hubby was getting used to pulling a long trailer. However, he misjudged the angle & how much room needed for clearance at a gas station. We got wedged in between the pumps, the building and the giant sign! My attempts to guide him just made things worse, we had people standing around watching when finally a couple of truckers stepped up to help. Talk about embarrassing!"
"My husband and I drove from Colorado to Florida and we had stopped in Paducah, Ky for dinner. We passed a large park on our way to the restaurant. After we ate we decided to visit the park, stretch our legs and play some music in the playground. We stayed for maybe half an hour and got back into the car, ready to hit the road and continue to Florida when we realized the park had closed! The gates had been closed and locked, while we still inside. We ended up driving over a concrete area just to get out of the park! It was crazy, but fun and unforgettable!"
2. Forget something?
"When I was much younger, I was driving & my whole sun roof flew out of the car. I was jamming out to my music and it was so dark, I had no idea until the next morning when I went out to my car! It was so crazy. I have a good laugh about it now."
"On every single cruise you go on they always warn you not to pack your outfit in the suitcase before you put it outside your door on the last night. After several cruises of laughing at all the stories, I did it. I don't know what I was thinking but I put my pajamas on and packed the clothes I had on so I wouldn't have to carry as much down all those darn stairs. I went to bed feeling smug – oh how small my bag was for a change! The next morning I woke up feeling stupid – I had nothing but a tank top and underwear (my version of pjs) left in the room. I was pretty red faced as I was asking the staff if anyone had jeans or shorts they wanted to sell me."
"We were packing to go home the night before our cruise ended and I packed all my shoes! A very nice lady at the desk gave me her running shoes to fly home. The thought of flying home to Canada in the winter in my socks was frightening!"
"I left my son's dirty diaper on top of our car and the police chased us along the highway to let us know."
"We left an entire drawer of clothes at the hotel. They called to let us know. When I asked what it was he explained in detail each piece of undergarments."
3. Scared much?
"We were traveling at night and my teen was brushing something off his neck he thought was a moth. He then felt it on his leg, so we turned the interior car lights on and it was the biggest spider I've ever seen. He went into panic mode his eyes got so wide (he's terrified of spiders), and flicked it on the floor. I had to pull over on the side of the highway to find that darn spider. It was so funny. I'll never forget the look on his face!"
"My husband is truly afraid of heights, but we love the mountains. Once while visiting the Grand Canyon of PA I walked to the edge to look down into the canyon. Behind me my husband was doing the crab walk because he could not handle standing up."
"We were camping with my parents when I was younger in British Columbia and we arrived at 10 pm. Back then no one had bathrooms in their trailers, so the outhouse we went. A single guy was camping right by the outhouse where I went in with my sister, and then my mom went in. In the top corner, I seen a spider that looked like a tarantula, same size and a little fuzz, and my mom seen it and screamed. She ran out of the outhouse with her pants down even though the guy was there and was pulling them up for my dad to come help. We left there an hour later!"
"While touring a temple in Bali, a monkey climbed up my dress! The tour guide had given us nuts to feed them and I instantly threw them all to get the monkey off me!"
4. Got Butter Fingers?
"The funniest thing that has happened to me while traveling was when I was holding a cup my son peed in and we had to come to a sudden stop. You can guess what happened!"
"On our flight to California with my mom and dad I feel asleep with my drink in my hand and spilled it all over my mom and her seat! Thankfully it was her beside me and not anyone I didn't know because I would have been more embarrassed than I already was."
5. Was that you?
"I silently passed gas in a car I was sharing with 3 other people. It was a particularly fragrant occasion and soon everybody was rolling their windows down. I was ashamed to admit that it was me and allowed a younger relative to be blamed for it."
"My husband had the worse travelers diarrhea on the plane. It was so horrible. The airplane stunk so bad they had to spray disinfectant. We were flying first class too."
"I ate a chocolate bar in in the car not knowing I dropped chocolate between my legs. I had melted chocolate all over my bum looking like poo!"
"The most embarrassing thing that happened to me while traveling was when I had a tray in front of me and I had a cup sitting on it and just as we were about to get out of the car it fell on my pants and I was forced to go into the store with wet pants… making it look like I peed myself."
6. Who says that?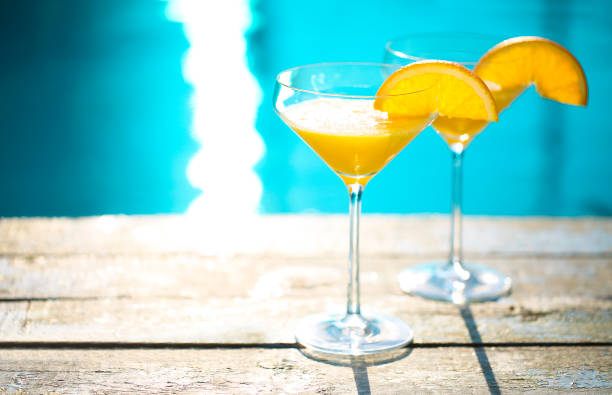 "My husband, kids, and I were on a road trip and my son started throwing a fit. He was tired of the car and needed to get some energy out. My husband was trying to talk to my son and didn't notice he was speeding and we got stopped by the police. My husband was talking to the police and my son screamed, "that is not my daddy!" It took a little explaining, but he let us off without a ticket. I was so embarrassed and glad that the cop was understanding."
"I went to an all inclusive resort where drinks are free. I asked for a virgin mimosa. The bartender looked at me and said you mean orange juice. I was so embarrassed not knowing. Since then, my friends and family make fun of me."
"I was with my little niece in Seattle at the airport and I was washing my hands. All of a sudden I hear this little voice say, "Auntie, You need to come wipe me, Did you forget me?" She is a little red head and loud. Everyone at the sinks were laughing."
"We flew from Los Angeles to Kansas City and my very elderly mom had to use the restroom. We accidentally ended up in the men's room. A pilot was standing with his back to us at the urinal. I signaled to my mom for us to exit and she loudly said, "I wonder if that was our pilot?" He never did turn around. I felt awkward but in the big scheme of things, no damage done."
"The funniest thing that happened was when me and my kids were traveling back home on a 12 hr drive. At the time, we were about 60 miles from the next rest area and my son who was seven at the time needed to pee really bad. The next thing I know I hear a noise and then he quietly tells me, "Mom, please don't think that's apple juice." He decided to pee in an empty cup by him, never getting unbuckled or anything. It was hilarious."
7. Lost & Found Anyone?
"When my boyfriend and I went to Cancun, we got lost in the resort looking for each other for hours. I would go to one end, just as he left going towards the other end. I was worn out."
"The most funniest thing that has happened to me while traveling is that my family and I were driving to Myrtle Beach a few years back and we had rented a car from the airport in Louisville. Well my husband was driving, let's clear that up right now, and he got us lost in the parking lot area of the airport. I kept telling him how to get out of it and he wasn't listening. He kept going around in circles for a good 10 minutes and my daughter started laughing and saying she had seen these same cars about a 100 times. She made me laugh and we could not stop laughing . It made my husband mad at the time, but it was hilarious."
"We had trouble navigating our way through Paris a couple of years ago. We got on to the metro and spent about 45 minutes riding the trains and switching lines. When we finally emerged back to the surface, we looked up to discover we were exactly across the street from where we started!"
"Getting lost on our way home from the beach. My son woke up yelling that the sharks are getting him and he distracted me. I missed my exit and drove like 30 mins out of my way!"
8. Oh really now?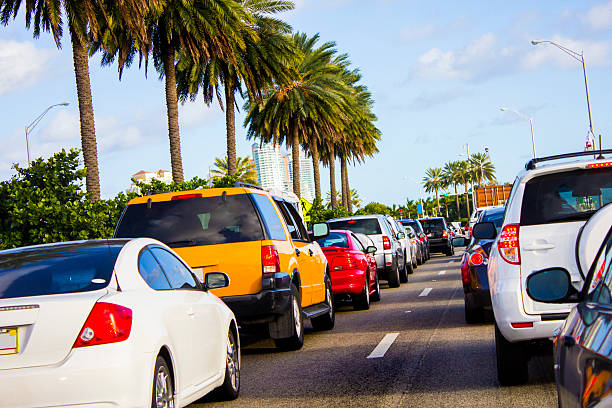 "I accidentally went into the men washroom at a small airport in between a flight connection. I was very tired. I didn't realize I did that until a man at the urinal turned around and saw me. That was the most embarrassing moment in my live, but funny too."
"When we were driving in Florida, some guy made a sign and shoved it in his window telling us to go home! Guess he didn't like our driving!"
"When I was traveling down to Florida years ago with friends and their father, he bought a fake arm with some fake blood on it for the car as you shut the door, it hangs out in the open for ALL to see! Needless to say all down the highway we got laughs, honks and lots of stares the whole way from SC to FL."
9. Awkward at all?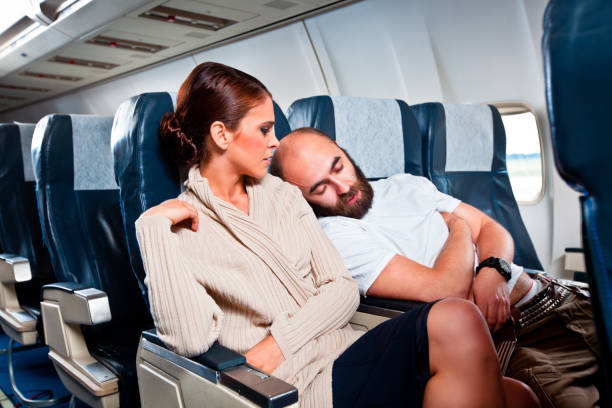 "When I jumped in the pool from the diving board, air got caught in my swim trunks when I entered the water. This caused the center seam of my shorts to rip and turned into a skirt."
"One night on a cruise (dress up night) as I was leaving the dining room after visiting many tables to talk to people I knew, I was informed by my wife that I had one black and one brown shoe on.Good reason to only take one pair when I travel, I guess."
"I had my dress stuck up my pantyhose on my backside as I walked thru the New Jersey Airport Concourse."
"The funniest thing that happened to me while traveling was I fell asleep on the plane and woke up to find myself leaning on a older gentleman's stomach…oh boy! He was very kind about it and said he didn't want to disturb me after I kept apologizing."
10. How unlucky is that?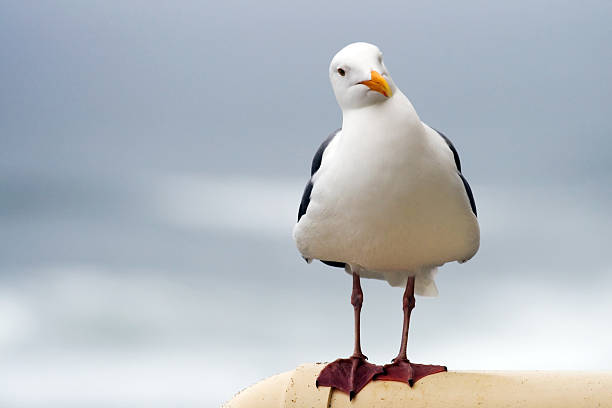 "I went on a cruise while out exploring and my feet got burned so badly that I could barely walk in flip flops the whole trip even to a fancy restaurant and it was our honeymoon. It's funny now, but it hurt like hell."
"On the way to visit my in-laws in Ohio, we had stopped at a rest stop and all of a sudden my husband turns to me. Thinking something was going on, I turned my head quickly towards him and slammed it into the corner of my van door. I ended up with a huge black eye which he thought was the funniest thing ever."
"While on vacation, a seagull stole my daughter's ice cream and instead of getting mad she though it was funny. Laughing sure beats crying." 
"My family and I was on the train and it was packed. My son had my youngest in the stroller so he was sitting on the seat where you can sit if you have a stroller or wheelchair. He got up to give me the baby bag not knowing that the seat folded up, so he went to sit and fell right on the floor! A couple of people, including myself, started to laugh. He got up so fast I couldn't believe it."
***stories may have been edited for clarity***
Want more? Be sure to check out last year's here and have a laugh on us.
A digital content and communications specialist, editor, and cat enthusiast, Claudia Flores has a diverse background in public relations working at Hotel Planner and Meetings.com. A native of California and graduate from Liberty University, she is now residing in sunny West Palm Beach, FL. She loves traveling to new exotic places, dabbling in movie trivia, and has a soft spot for animals. Follow @ClaudeFloresPR